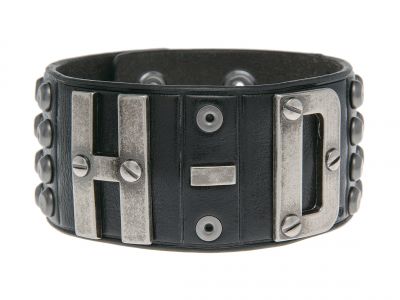 Men's Salvage Cuff, H-D Studded Leather Cuff
Part #HDMCU10888
R829
---
With studs, screws, rivets, and 1903 HDMC® Genuine snaps, this cuff hits the mark for a tough look – it's classic biker with a tinge of Gothic for good measure. Whether you call it a leather bracelet or cuff, the awesome antiqued nickel detailing is the same – one of a kind. The cuff has an adjustable two snap closure, and is made of genuine vegetable-tanned leather, using tannins extracted from vegetable matter, the oldest known leather tanning method. This tanning process produces a tight grain and smooth finish. The cuff features awesome antique nickel studded detailing with the H-D® logo prominently featured. Length: 10".
Please advise us of your size requirements in the Additional Comments section of the form
If you would like us to reserve it for you please add it to your reservation list.
---
Back to previous page